We're located at 17 Main Street in the heart of  Finch, ON. We provide premium cuts of meat, fresh deli, pre-made meals, a bakery, grocery,  the LCBO, Beer Store, OLG Lottery and Gaming fulfilling the needs of the surrounding communities.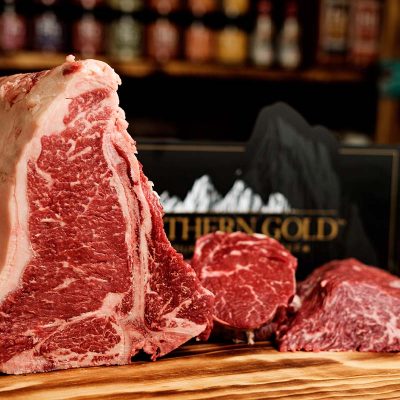 Our small-but-mighty team at the Finch Market is here to get you what you need. Help us help you by contacting us ahead of time.
If you can't travel the world, your palAte can at the Finch Market.
We're the local leader in waygu beef
Luc McCabe is a Red Seal Chef with a passion for open fire cooking. He is one of only a handful of Canadian Chefs to be certified by the Japanese Government in A5 Japanese Wagyu Beef, and is proud to be associated with the True Cooks and Spiceology brands.
Chef McCabe is known to many for lending his culinary expertise to international events such as the Wonderful World of Whisky (Nav Center in Cornwall) and Around The World in 10,000 Bites (Houston Texas). He has competed on Chopped Canada (The Food Network), and at the Copper Skillet (IACC).
Chef McCabe has been featured in several publications, most notably Cornwall Living magazine and was the subject of the featured article of TASTE magazine in 2019.
Sue Stewart (Susie to the locals) grew up in Finch, spent 20 years in radio broadcasting and has served the local community over the past 8 years as a realtor with RE/MAX Marquis. When she was approached to sell what was then known as the D&D Market, Sue saw an opportunity to transform the business into a modern market that would provide a platform for Luc to explore his love of rustic cooking and BBQ.

Together they have 3 kids, Ryan, Alex & Myles, and a very charismatic pug named Gus Brown.